Share And Read
Hajj And Umrah Experiences!
Have you been to the Holy cities of Makkah and Madinah, performed the Hajj and Umrah before?

If so, share your Hajj and Umrah knowledge, story, and experience here...
We would love to hear about your best experiences of the Hajj or Umrah journey, your most interesting and unforgettable moments in Makkah and Madinah cities... anything about that you'd love to share your knowledge with others.
You might ask, why should I share my knowledge and experiences?

Well, in general sharing is caring, but in Islam knowledge sharing (not restricted to Islamic knowledge or knowledge of the Quran alone) is a Sadaq and an act of Charity.

The Prophet Mohammed PBUH said: "The best of charity is when a Muslim man gains knowledge, then he teaches it to his Muslim brother" (Sunan Ibn Majah).

If you have been honored by Allah Al-Mighty to be a guest of His House, "the Ka'bah", and witnessed the sacred places of Makkah and Madinah then, please share your valuable knowledge and experience you gained with other Muslim brothers and sisters.
Who knows your small story might make a big difference and encourage someone to make a trip to the House of Allah Al-Mighty in Makkah Al-Mukarramah and support them to perform Hajj and Umrah.

Don't know how and where to start...? It doesn't matter where you start from — there will be a story waiting for you...

...you have to connect the dots and say something about the holy land of Makkah and Madinah as you've experienced it and describe the places you've visited with emotional depth. Here are just a few examples to start you off…

what motivated you to visit Makkah?




what would be your advice to first time visitor to Makkah and Madinah?




what were your impressions of this place before you arrived?




what is your unforgettable moment?




which book on "Hajj and Umrah" would you recommend?




whatever you'd like to share as your "#1" with other visitors!





If this is your first trip to Makkah and Madina, then read others' stories and their experiences here.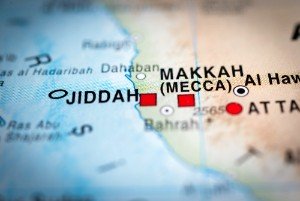 These stories can inspire you when you are down! You'll gain a tremendous amount of knowledge, as well as get encouragement and motivation to follow similarly. Some experiences will not only help you learn about the good choices they made and experiences others faced, but will also help you avoid the bad ones.

Through these tips, you will be able to plan, prepare, and execute your next lifetime journey to the city of Makkah to perform the Hajj and Umrah.

Have A Great Story About The Hajj Or Umrah Trip?
Do you have a great story about the Holy cities of Makkah and Madinah? Share it here!