Shopping in Makkah 
is an ultimate experience!
Makkah shopping becomes a memorable part of any trip to the city. The opportunity to explore Makkah only comes once in a lifetime for many people. Not only do you want to enjoy every moment that you are on holy ground, but you want to take home souvenirs of your time there. You may also want to pick up gifts for your loved ones or for non-Muslims who will likely never have the opportunity that you are now given.
This means one thing: Finding the best shopping spots in Makkah. Whether you're a fashionista in search of new styles or you just want to stock up on prayer mats, prayer beads, dates, and olives, there is a shopping spot for every Makkah visitor. This guide will tell you where to go to find the best merchandise so that you come home with the finest quality that Makkah has to offer.

Makkah Shopping Centers and Malls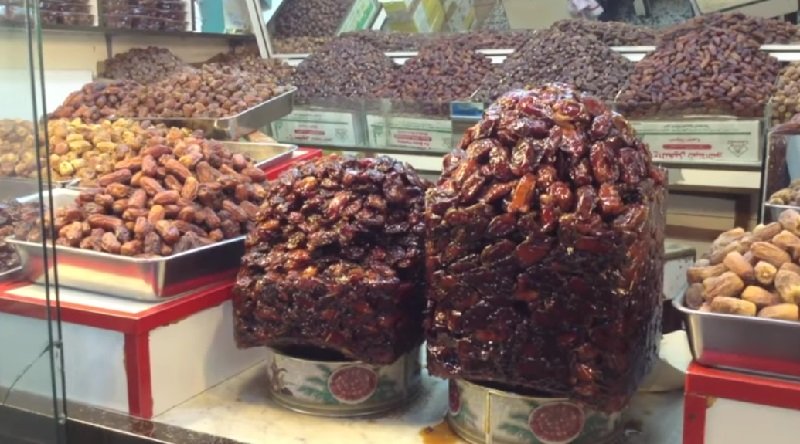 If you want to shop in air conditioning and with the luxury of well-stocked stores and a variety of merchandise, there are many shopping centers and malls from which to choose. The most popular is the Makkah Mall, which has three floors and is a short taxi ride from most hotels. You can expect to find a variety of stores with many options for shopping in addition to dining options. Shopping the mall feels much like shopping anywhere else in the world, except you will find many new brand names for clothing, shoes, and other items.

Other malls that you may run into as you explore Makkah and surrounding areas include the Red Sea Mall, the Mall of Arabia and the Al Salam Mall. If you want to shop on your way to or from the Jeddah airport, look for Souq Al Hijaz. It's not located within mecca, but it is one of the oldest and most prized Makkah shopping malls in the area.
Makkah Shopping in the Open Markets
If you want the authentic Makkah shopping experience, you have to find the open markets. You will find small markets with vendors selling dates and other foods that they personally produced, and then there are bigger markets where a variety of vendors collect in one spot for the convenience of visitors and locals alike.

Some of the best open markets happen to fall outside of Makkah. If you're searching for the biggest and freshest fresh dates, the Madina Market is your best option. You can find smaller dates in Makkah open markets, but many repeat visitors find their way to Madinah when they are in the market for dates as well as many additional food items. This is an interesting market that may help you find a variety of additional products while you're there.
Gabel Street Souq is another popular open market, but it's located in Jeddah. You can stop off on your way in or out of Makkah or take a day trip or evening excursion when you have a free block of time in your travel schedule. This market is actually just one street where a variety of vendors tend to gather.
Open Markets vs. Malls
It's difficult to visit Makkah without getting the experience of walking through at least one open market, but you might not want to buy a lot of fresh goods from street vendors in the hottest months. Vendors don't have access to refrigeration and air conditioning, and you don't want to purchase spoilt produce unknowingly.

This doesn't mean that the markets are ideal for low prices on prayer mats, clothing, and many other items. Most vendors are willing to bargain if you do so in a respectful manner, so you can score some great deals if you shop smart.
The Ultimate Tip: Bargain for Bulk
Retailers in Makkah aren't much different from store owners anywhere. The more you buy, the more likely they are to cut you a good deal. If you find a product that you know that you will use or that you want to give as gifts to other Muslims, try bargaining for lower prices in exchange for purchasing more of those items from the same seller.

Before you start bargaining, you may want to compare prices for similar items in Makkah and Madinah. This isn't always convenient, but if your travel plans allow you to visit each city twice, you may want to check prices and then bargain with the seller offering the most reasonable rates. When you find a more unique item or a handcrafted piece, you will want to negotiate on the spot before someone else buys it all first.
Now that you know the best places to shop in Makkah, you're likely getting excited for your upcoming trip. Make sure to leave some room in your bags because you will find many souvenirs and practical items that you can't resist bringing home. Of course, you will also want to pack some Zamzam water as well.
Related Articles: