Makkah Travel
Getting to Makkah City Safe & Sound 
Makkah travel is a dream of every Muslim.  They long to travel Makkah city to see and touch the Kaaba (the House of Allah) once in a lifetime. Whether you are looking forward to completing Hajj, Umrah or a business trip in the future, you need to know your travel options. This information will allow you to make detailed Makkah travel plans that ensure your trip is smooth and comfortable.
Air Travel to Makkah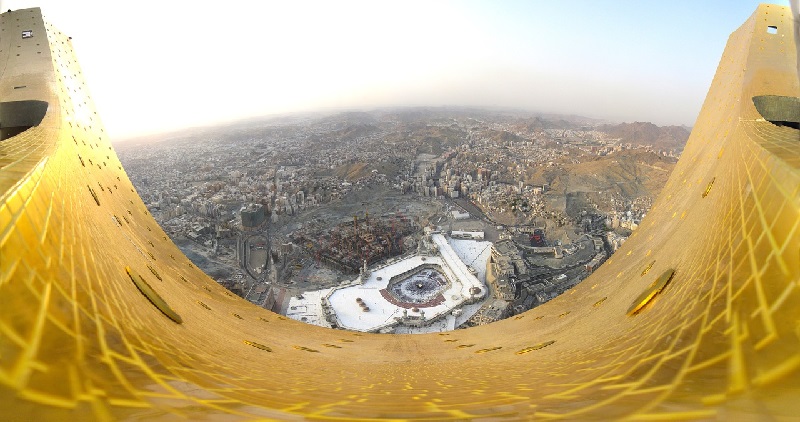 Since there is no airport within Mecca city limits, your journey will always include at least a brief road trip. If you're an international visitor, you will fly into a nearby airport and then take a taxi or bus to reach the city. Let's take a look at the closest airports to see which one is best for your trip.

King Abdulaziz International Airport in Jeddah: Located approximately 60 miles from Makkah, this is the closest airport to the holy city. There are many taxis waiting to take travelers to Makkah, and you can easily share your taxi with others in order to save money. Taxi drivers can negotiate their rates, so you may end up paying more or less than someone else. In most cases, the taxi ride doesn't cost much more than the bus, and you will arrive faster by car.
Ta'if Regional Airport: This airport is more than 65 miles from Makkah, but you can still reach the holy city in a reasonable amount of time. You can drive, take a taxi, or board a bus, with cars being the fastest route. Expect to travel through scenic mountains and take in picturesque landscapes along the way. The beauty of Saudi Arabia isn't limited to Makkah.
 Port Sudan New International Airport and Yanbu Airport are also options that you may consider, but keep in mind that these airports are more than 200 miles from Makkah and will require a more substantial road trip. It's best to arrange a flight into Jeddah or Ta'if to save time and money.
Makkah Travel by Land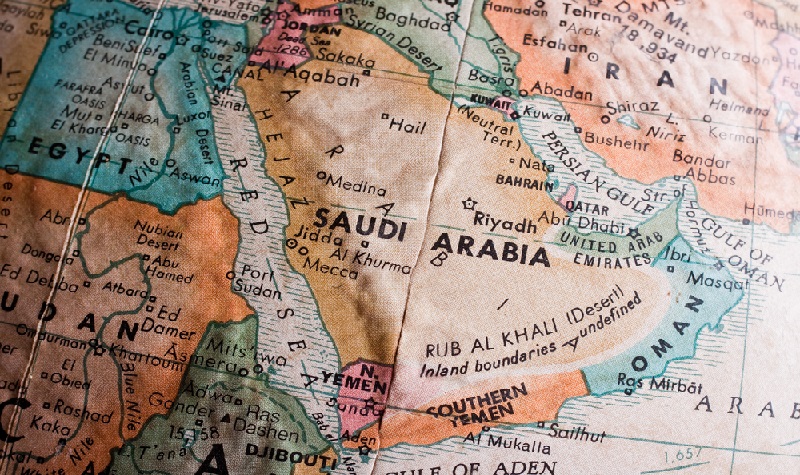 If you live in Saudi Arabia and plan to drive to Makkah, you can find directions online to ensure the fastest and safest route. For international travelers, you have the following options when making your way from one of the airports to Makkah:

Bus – You can reach Mecca in two hours or less from Jeddah or Ta'if if you catch the bus. Just keep in mind that the buses get crowded during Hajj and tend to move much slower than other vehicles. If you can afford to spend just a few more money, you can reach Makkah much faster.


Taxi – Taxis are available at both nearby airports, and you can often share with other passengers to save money. Most taxi drivers are friendly and will negotiate a fair rate, but keep in mind that there is no set price for the trip to Makkah.


Uber – Yes, you can take an Uber even in Saudi Arabia. You may have to wait a bit longer and pay a bit more than you would for a taxi, but it is an option to consider.


Car Rental – You can arrange for a rental car in advance, allowing you to skip the long lines at the airport while ensuring that a car is available even during the busy Hajj season. This allows you to drive around Makkah once you arrive, but keep in mind that this often means sitting in traffic. It's also illegal to drive in Saudi Arabia without a valid Saudi driver's license. This is why many travelers hire drivers to escort them through the city, but that is another expense that isn't necessary with so many taxis available.
You may also find some travel agencies willing to pick you up at the airport and provide transportation into Makkah. You will have to discuss those options with your agent as you plan your trip to Makkah.
Makkah Travel By Sea
Sea passage from Mumbai, India, to Makkah was popular in the 1900s, but the route has been closed for more than 15 years. Instead, Indian Muslims are typically offered reduced airfare to fly to Jeddah like many other pilgrims.

In 2018, it may once again be possible for Muslims to travel the sea route, and it's expected to cost much less than flying. Rather than traveling in an outdated ship as pilgrims did more than a decade ago, modern ferries with all the amenities that today's travelers expect will be utilized. This could reduce the cost of Hajj for Muslims living in and traveling from India.
If you're interested in reaching Makkah travel by sea, talk to an experienced travel agent to learn about your options and the cost.
Related Articles: