What Is A Best Time To Visit Makkah?
Let's Find Out...
You could say that the best time to visit Makkah is the time that best suits you and your lifestyle. If you aren't visiting Makkah for the Hajj pilgrimage, then you have no restrictions when it comes to the month or the day of travel. This allows you to select a date that fits your professional, social, and family responsibilities. This is a big journey which requires financial and physical strength, and you will want to give yourself the time to grow spiritually as you explore the holy sites.

If your availability is rather open or you have the choice of multiple seasons or months, you may want to consider the weather and the active pilgrimage periods. This will help you explore Makkah without millions of people crowding the streets or high prices at the hotels. If you plan and book your trip with care, you can save money while exploring the popular sites and restaurants in more depth.

The Benefits of Winter Travel
Many Makkah visitors prefer the winter months because of the extreme heat of summer fades away for a few short months. The climate is dry year-round, as you would expect from any desert landscape. You can visit between November and February to enjoy cooler temperatures that make performing umrah and hajj much easier. If you're concerned about overheating, then winter travel is definitely ideal. This period of time is also securely past the Hajj season, so you will see hotel prices start to come down a bit as most of the pilgrims from hajj have left town.

Visit Makkah for Hajj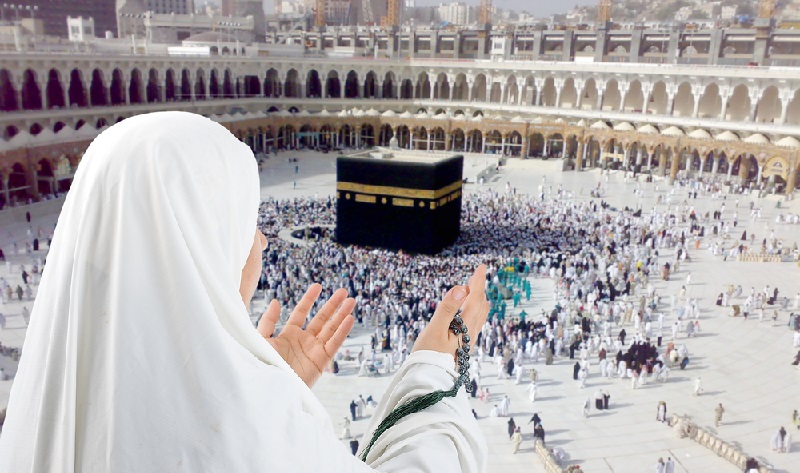 If you're planning to visit Makkah for Hajj, then you're limited to the designated time established by the Muslim lunar calendar. This year the Hajj pilgrimage will be in the month of August, and there is a cutoff date by which you have to complete your trip. It's important to watch closely for news of the open dates for the upcoming year so that you can book your hotel accommodations quickly. The best hotels will fill up months or even a year in advance, so you don't want to put off your trip preparations.

When Can You Get the Lowest Rates To Visit Makkah?
You can expect prices to go up for hotel rooms and many Makkah services around the designated time for Hajj. This is common in all big cities around the world when big events bring thousands or millions of people to town at once. Makkah is no different, so you don't want to plan your trip too close to the current year's Hajj dates.

Selecting your travel dates based on hotel room pricing can be tricky. The lowest rates are likely to be offered in the hottest months of the summer season or the rainiest months of the winter season. If there is a major rainstorm, the roads to Mecca from the airports may be temporarily unpassable. Extreme heat puts you and your family members at risk of dehydration, overheating, and other medical issues. This is especially important to consider if you plan on going hiking or walking up some of the hills and mountains to explore the caves.
If you're concerned about rain and heat, try to book your Makkah trip between January and March. There is a very low chance of heavy rain during this period, and the temperatures are more bearable and a bit safer than the intense summer months. Since the temperatures are ideal at this time, you may have more trouble getting rooms at the best Makkah hotels if you don't start planning your trip early enough.
November and December are also ideal months to travel for many of the same reasons. The rainfall is calmer during these months, and the temperatures are more comfortable. You're also past the Hajj season, so you don't have to worry about crowds of people clogging the streets and creating long lines at each of the big attractions.
Do You Enjoy the Heat?
If you prefer hotter temperatures, try to book your trip before the Hajj season begins. You can beat the crowds while enjoying plenty of sunshine to explore the mountains and hills. Just make sure that your accommodations are air conditioned and that you drink water constantly. The dry, hot season is probably the most dangerous for children, pregnant women, and people with medical conditions.

Another way to discover the best time to visit Makkah is to talk to an experienced travel agent. They will have the information needed to match your needs and expectations to the best travel period. The sooner you contact an agent the better, since it takes some time to plan a successful Makkah trip. You need to secure visas and permits, pay fees, book your accommodations, settle on transportation options, and create a basic itinerary that allows you to make the most of each day.
Related Articles: